---
Training the Next Generation of Psychedelic Researchers and Pharmaceutical Leaders
---
Innovative Master's Program — Available Online
The Center is proud to partner with the Masters of Science program in Psychoactive Pharmaceutical Investigation to provide the first accredited degree focusing on the study and therapeutic application of psychedelic compounds and related psychoactive drugs. This innovative Master's Degree program is designed to support the training and development of scientists, researchers, and scholars who are looking to become leaders in this rapidly growing segment of the pharmaceutical industry.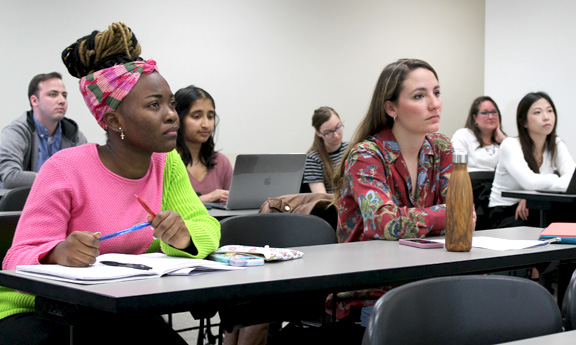 In keeping with the goals and principles that support our transdisciplinary center, the curriculum for this program purposefully incorporates educational outcomes that cross disciplinary boundaries between the sciences and humanities. The program was also designed from the beginning to allow students the choice to complete their degree fully online, so as to accommodate learners from all stages of life and all parts of the globe, or to incorporate in person learning and research opportunities with our faculty and our external partners around the world.
Scholarship opportunities are available for students pursuing the MS degree, including direct support for individuals from backgrounds that are underrepresented in the field.
Learn more about PPI Master's Program »
Capstone Certificate Option
We are also happy to be a major supporter of the Capstone Certificate program in Psychoactive Pharmaceutical Investigation, which is available for those students who may not be looking to work in a drug development or project management capacity, but are looking for a more focused opportunity to engage with material in the domains of clinical application, history and the humanities.
School of Pharmacy Announces Master's Program Scholarships to Address Inequities
New Scholarships offered for graduate students in Psychoactive Pharmaceutical Investigation…  Read full story »